Used Boats:
50
Adverts Displaying:
1
-
10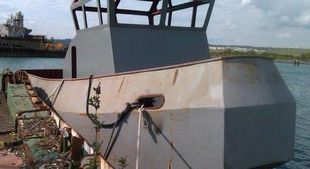 15m x 4.8m. Height from Keel to top of Wheelhouse approx 5.8m. The project has full drawings/modelled offset information etc. Designed with crew accommodation. bunks/galley/heads....
read more
Year:
2018
Length:
15m
Location:
Hampshire UK
Price:
£19,900

View Details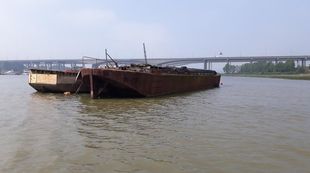 Thames Lighter would be ideal to convert to a Houseboat. Generally in good condition but some attention needed to the swim end plates....
read more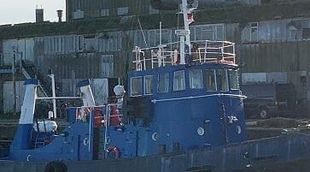 Dimensions: LOA 28.65m Beam 7.7m Draught 3.2m max 3.87 Displacement 214tons light 305 tons full load. Description: Just recently out of service this well-maintained tug built in 1966 for the UK ministry of Defence this tug was one of a series of Dog Class tugs produced over a number of years. Powered by two Lister Blackstone ERS8 marine engines (eight cylinder). Twin propellors. 1,320 bhp Speed 12 knots and a range of 2,236 nautical miles (4,000 km) at 10 knots (19 km/h)...
read more
Year:
1966
Length:
28.65m
Location:
Suffolk UK
Price:
£79,950

View Details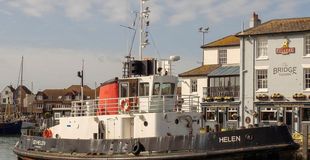 Vessel Info Name Helen Class Single Unit Tractor Tug (SUTT) Port Portsmouth Builder Richard Dunston (Hessel) ltd Year of Build 1974 Summary Full range of harbour work; pulling, pushing and side towing of surface ships, barges and berthing aids in confined waters and assisting at sheltered anchorages; Previously operated in category C and D regional waters in and around Portsmouth harbour. Dimensions (m) Length overall (inc. fenders) 22.0 Beam (inc. fenders) 6.4 Depth at side (at half length) 2.6 Weight Light Ship ( dead weight for lifting) 126 ton Cl...
read more
Year:
1974
Length:
22m
Location:
Hampshire UK
Price:
£68,000

View Details
Built in 2005 by Ed (the owner, for himself) of Stanley Ferry Marina out of 10mm base plate, 6mm sides below gunnel and 5mm sides above gunnel and top of cabin. and then sold on. Aft cockpit. Very roomy boat. Powered by Perkins diesel engine. Three large Solar Panels. All windows are double glazed. The photos underneath the engine photo were when she was being lived aboard but the owners circumstances have changed hence the reason she is now up for sale. Separate toilet compartment with porta potti (with three cassettes), wash hand basin and has both bath and shower. Ideal liveaboard. Galley h...
read more
Year:
2005
Length:
50'
Location:
West Yorkshire UK
Price:
£79,950

View Details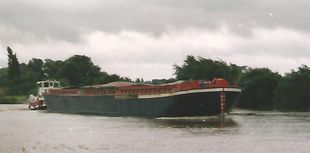 Built in 1965 this dumb barge is now up for sale. Beam 19ft. The owner is prepared to shorten this barge for a very reasonable cost. Laying Goole £70,000. This must be sold for houseboat conversion not to be used for commercial purposes....
read more
Length:
163'
Location:
East Yorkshire UK
Price:
£70,000

View Details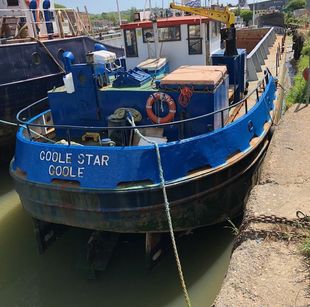 37.09m X 6.72m X 2.78m Ex Commercial River Barge. Built 1965. Powered by Gardner 8 cylinder engine, 200 bhp. Hold boxed 2006/2007 with new combings. Will carry 320 tonne. Crews accommodation for three. 2 cylinder Lister Generator, 12.5 kva - wired throughout for 240 volts. DFC VHF, HRC Radar. All Safety gear in date. Used between Southampton and the Isle of Wight...
read more
Year:
1965
Length:
37.9m
Location:
Hampshire UK
Price:
£21,000

View Details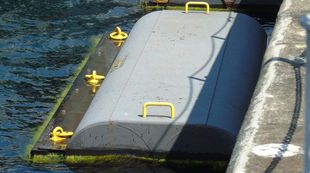 Dimensions: Length 6m Width 2.5m Moulded Depth 0.925. Description: Fourteen identical steel pontoons in excellent condition. Approximately four years old. Constructed of two steel tubes fabricated with a wall thickness of 12.5mm to form the pontoon body and connected by webs. Super slide segal fenders on each side. Afloat the rubber fender float just above the water line. It could be possible to increase the freeboard of the pontoons by plating over the underside of the pontoons to make a sealed void to create more buoyancy. Brackets can be fabricated to permanently connect the ponto...
read more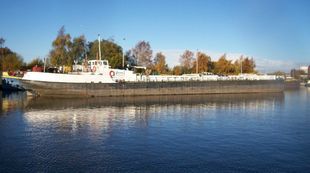 Built as a tanker for Cory Tank Lighterage in 1968 by Harkers of Knottingley and converted to a dry cargo barge in 2003. She has a beam of 18ft 6ins. Has only just stopped working collecting and delivering sand and gravel for La Farge hence the reason she is now up for sale. Carries 450 tonne. Crews quarters sleep two quite comfortably and is well equipped with sink and drainer, full size cooker, fridge, cupboards and work surfaces. There are radiators and also a Reflex diesel heater. Sea toilet, wash hand basin and shower are onboard. Wheelhouse with VHF radio, Radar, Joystick and wander lead...
read more
Year:
1968
Length:
175'
Location:
East Yorkshire UK
Price:
£33,000

View Details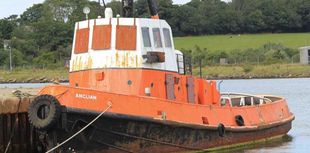 Built in 1964 this twin screw tug with 2 Lister Blackstone main Engines, 350hp each, with 2 Lister Blackstone gearboxes and 2 Lister AC Generators (10 and 13 kva) is now up for sale. She would make a good houseboat conversion. Please note that the photos were taken in July 2012 by Darren Green Photography....
read more
Year:
1964
Length:
24m
Location:
East Sussex UK
Price:
£28,000

View Details